More visitors than ever are flocking to Cambridge. But the council has said enough is enough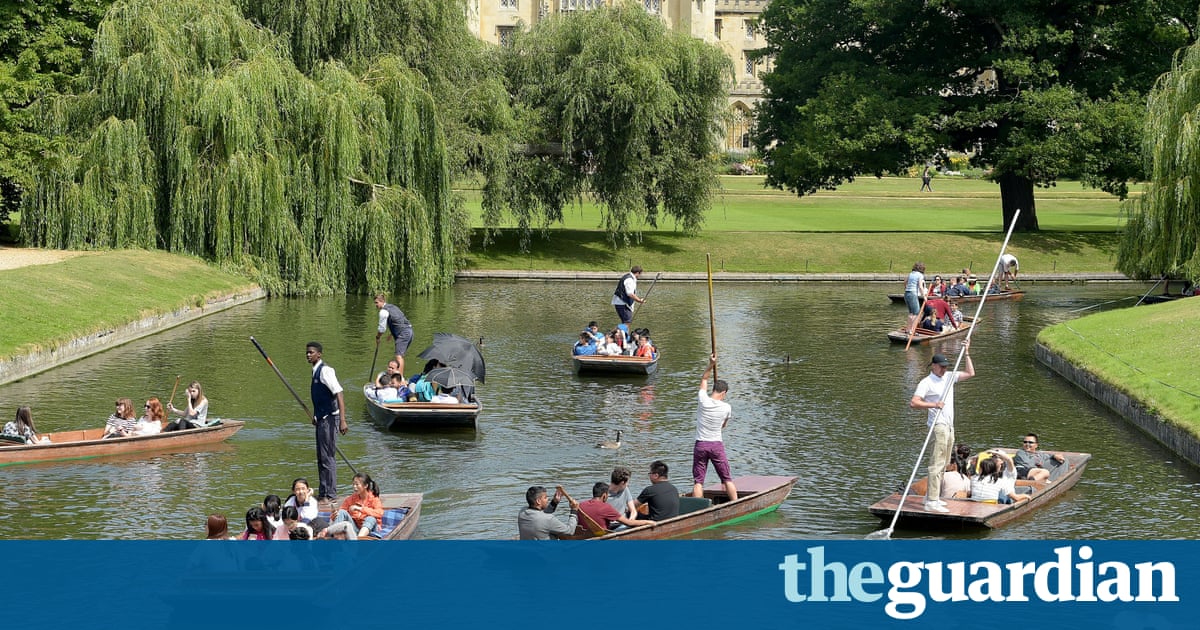 Punting on the river Cam may be a cliched activity, but it is not an obvious crime. Yet the toll of tourism on Cambridge has become so heavy that not only has touting for punt tours been made an offence, but moves are under way that could lead to lawbreakers being imprisoned.
Like Oxford, York and Stratford-on-Avon, Cambridge benefits hugely from being on Britains tourist trail, but plenty of residents are beginning to believe a tipping point has been reached. The action against punt touts is just one symptom of the strains of coping with around 5.5 million visits a year.
Visits to Britain by international tourists are up by 9% so far this year, and they are spending 14% more than at the same time last year, a spree fuelled by sterlings post-referendum decline. Meanwhile, more Britons are holidaying in the UK, in part as a result of the extraordinary rise of Airbnb and other providers of competitively priced self-catering accommodation. It is all adding up to a mad summer for Britains tourismhoneypots.
One of Cambridges tourism sceptics is John Hipkin, a city councillor who admits his complaints make him sound like a grumpy old man.
Visiting places is a very agreeable part of modern life, he says as he leads a walking tour of the city. But if it gets out of hand it threatens the character of the place you want to visit. The fast food, the litter, the punts
He is interrupted as we pass into an alleyway by another Cambridge man who overhears the conversation.
Were overrun, says the man, a churchwarden reluctant to give his name for fear of offending the diocese of Ely. [Guy] Burgess [the Soviet spy] said being in Moscow was like being in Cambridge during the long vac [the universitys long vacation in the summer]. Simply utter emptiness. Its not like that any more.
Theres a youth hostel near me. In my day youd get thrown out at 9 oclock in the morning. Now they give you keys some days I get woken up at 4am by people coming home.
Kings Parade, the stretch of road in front of Kings College in the heart of the city, is already busy by 11am, before most coach tours have arrived. The tourists Chinese schoolchildren in uniform, a Spanish group yoked with lanyards navigate their way through a few dozen tour sellers waving clipboards.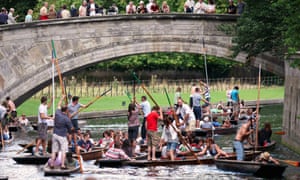 Read more: https://www.theguardian.com/uk-news/2017/jul/29/cambridge-tourist-boom-ruins-city